The Raven MTi2 product comes with the following contents:
Raven Touchscreen
Revitalizer Spray
Microfiber Cloth
Power Supply
HDMI Cable
USB Cable
Quickstart Guide
Software Voucher
SETUP: HARDWARE
1. Connect the HDMI, USB, and power cables to their respective ports on the Raven. These are located on the center-backside of the Raven.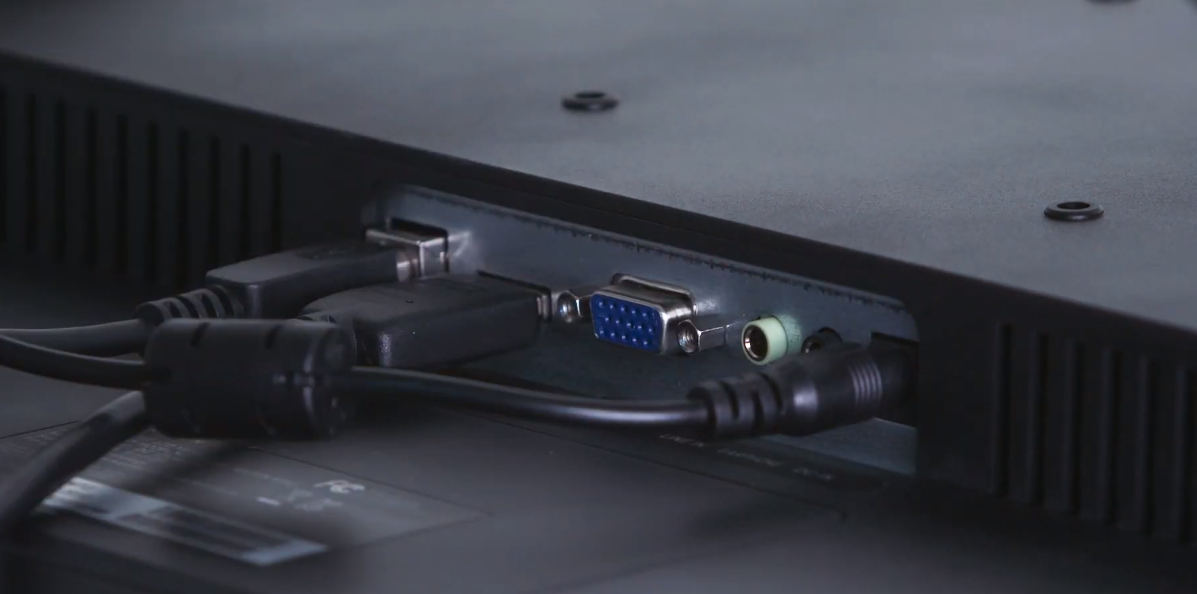 2. Connect the other end of the HDMI cable into the HDMI port on your graphics card. If you are using dual MTi2's and don't have enough HDMI ports, we recommend purchasing an HDMI to Display Port adapter.
Note: We do not recommend using an HDMI to USB adapter if you need additional port(s), as this may cause latency and other graphics issues.
3. Connect the other end of the USB cable into a USB port on your computer.
Note: Do not use an unpowered USB hub, as the Raven touch panel is solely powered by the USB bus. We recommend purchasing a powered USB hub, if you require additional USB space for your Raven(s). More information can be found in this article: Raven won't work with USB hub
4. Power on the Raven by pushing the top button on the back right of the Raven panel. Users should notice a green light on the front of the Raven, which indicates the Raven is properly receiving power. If the light turns orange, there may be an issue with the connection between the display and the graphics card. Please check your connection.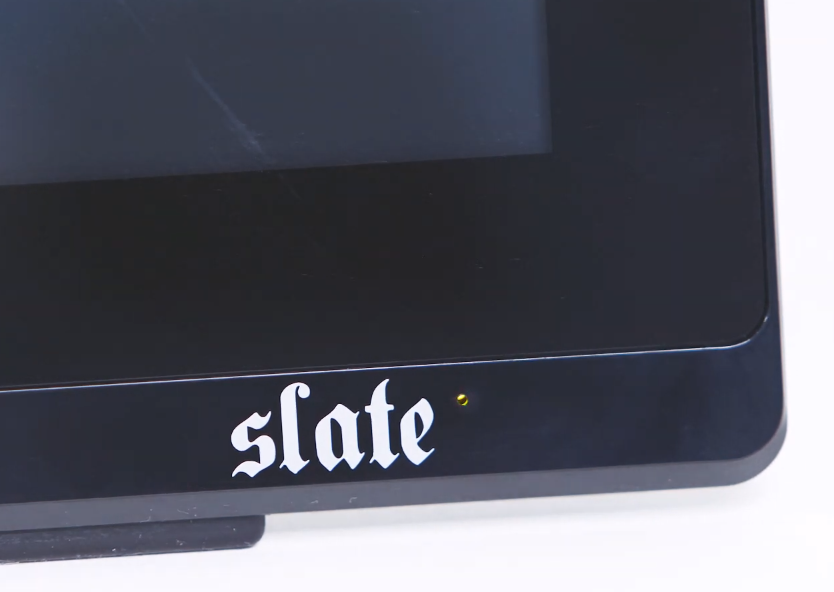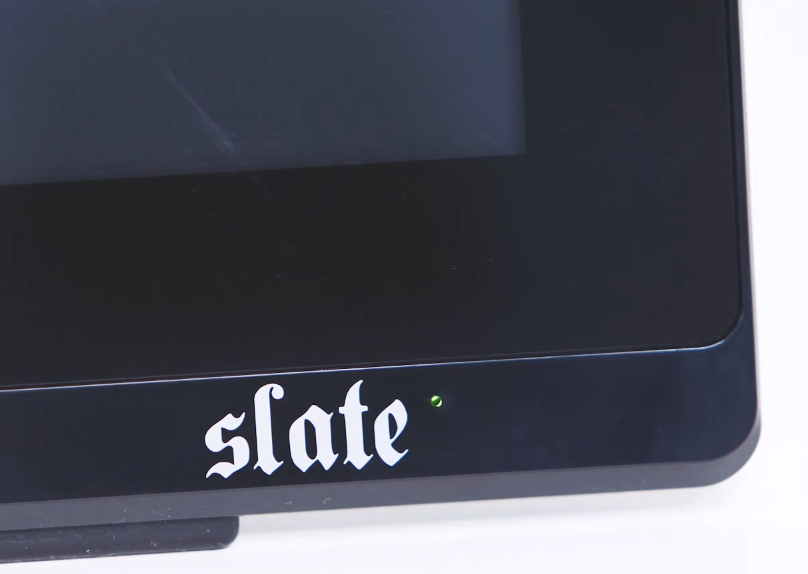 5. To adjust contrast and brightness on Raven, use the menu button to bring up the display menu, and the up and down arrows to navigate the sub menus.
SETUP: SOFTWARE
1. Go to the Raven registration page, and type in your email address and Passcode from the registration card that came in the RAVEN box. Make sure you enter your operating system, as well as which DAW you want to authorize. Otherwise you will not receive your Raven license.
Note: Each Raven passcode activates a license to use the Raven software with ONE DAW. Users can purchase additional licenses for a discounted fee of $99 at this link: Additional DAW
2. After registration is complete users will automatically be taken and logged into their Slate Account. Once in the user account, download the correct software for the OS and DAW. Users can also access tutorials for setting up the Raven software in their OS, and setting up Raven with their DAW.
3. New Slate users will receive an email with their account password. This password, and not the passcode from your card, is what you will use to access your product downloads from here on.
4. Users will receive and email with the login details and the iLok Redeem code. Open the iLok License Manager and redeem the iLok code and activate it to the iLok USB Dongle. Please note, the Raven license can only be deposited on an iLok Dongle.